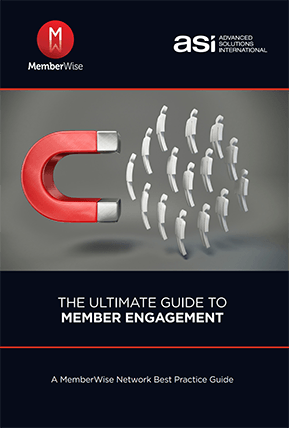 The Ultimate Guide to Member Engagement
A MemberWise Network Best Practice Guide (compliments of ASI)
Retaining your existing membership base is exponentially less expensive than acquiring new members — and increasing member engagement is critical to retention.

The MemberWise Network has just released the latest guide in its best practice series focused on member engagement — and ASI is pleased to offer it as a complimentary resource to the association community. This guide details the steps you need to take to create a successful strategy, execute your plan, measure the results, and continue to refine it as member needs evolve. The report is also filled with plenty of tools and tips to make the process easier and more effective, including 5 essential principles to follow.
Complete the form to receive your complimentary copy.